Get Quality Vehicle wraps in Palm Harbor FL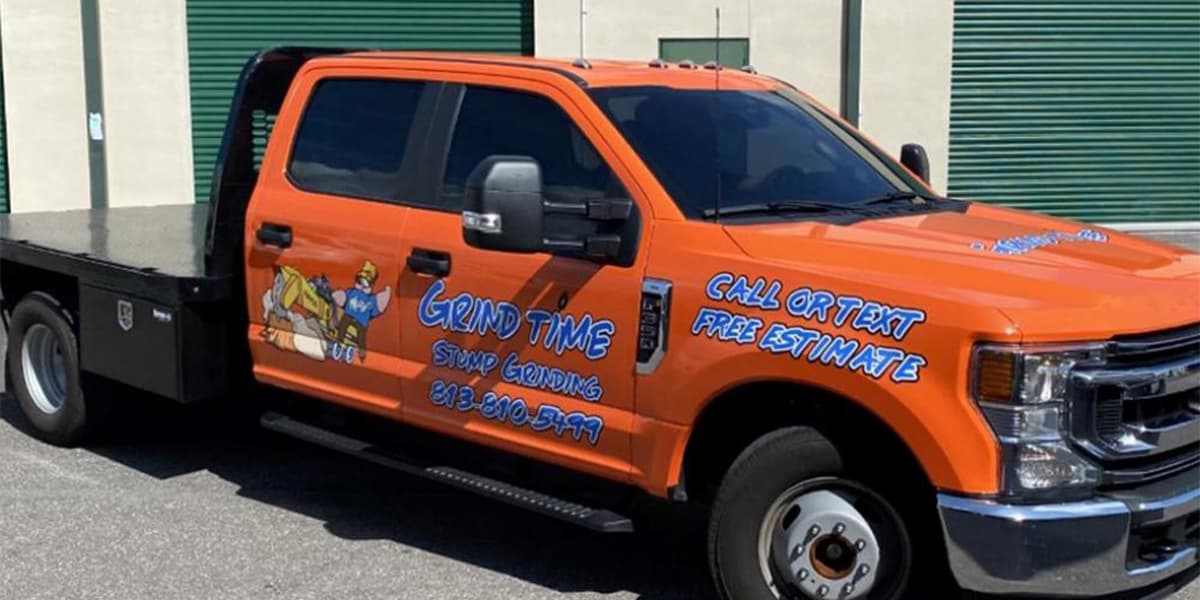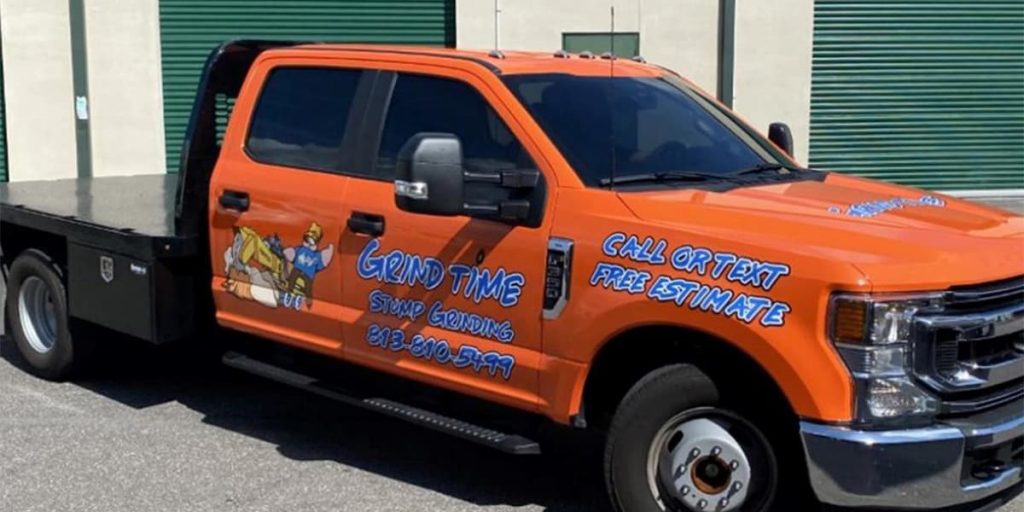 When you own a business, you must get the word about your products and services. There are many ways to do this, but one of the most effective is with vehicle graphics. Vehicle wraps are a great way to get your message out to a broad audience, and they can be customized to fit any budget. We use only the highest quality materials, and our team of skilled professionals will work with you to create a custom design to get your message across.
If you want to significantly impact your community, then a vehicle wrap is the way. Vehicle wraps are highly effective marketing tools that will bring your business straight to the attention of everyone who passes by your car or truck. The best part? All it takes is one phone call to get started! At B2B Signs & Graphics in Palm Harbor, FL, we've been helping local businesses customize vehicle wraps since 1995. Let us show you how this unique advertising opportunity can benefit your company today!
What is a Vehicle Wrap?
If you're like many business owners, you're likely wondering what a vehicle wrap is and how it could help you. A vehicle wrap is essentially a vinyl covering that is applied to the exterior of a vehicle. They are used for branding, marketing, and advertising purposes to increase brand awareness in your target market.
B2B businesses have increasingly been using these types of wraps for some time, but now more than ever, we are seeing small businesses use them too! The key reason is: that they are practical tools for getting your message across without spending thousands on advertising plans or hiring new hires with different skill sets than what they currently have on hand (i.e., graphic designers).
Benefits of Using a Vehicle Wrap for Your Business
It has been proven that there is a direct correlation between brand awareness and sales. If you are not yet familiar with the idea of "brand awareness," it's the idea that your business is recognizable by customers. That means they know what your brand represents, and more importantly, they know how to find it.
It also means they can easily recognize when someone else uses your same branding or logo in their business. This helps keep customers coming back because they know exactly where to find products/services offered by companies who share similar brands (like yours).
Custom Car Wraps
Custom vehicle wraps are a great way to brand your business. The cost of custom vehicle wraps is much less than traditional advertising and can be used for any type of business, from restaurants to logistics companies.
Custom vehicle wraps can help you get noticed by your target audience, making it easier for you to promote your products or services. This is especially true if you have a unique business that does something different from everyone else in the area or if you offer niche products/services that are hard to find locally.
First Impressions Are Essential In Business. Get A Proper Design And Graphics For Your Company!
Vehicle Wraps Design Process
The process of designing a vehicle wrap is quite simple. The design team will review your brand guidelines and look for inspiration based on your provided information. Then, they will create a few mockups for you to choose from. Once the client approves one of these options, it's time to move forward with production!
It usually takes less than five business days from start to finish—and if we need more time, we always let clients know ahead of time so they can make alternative plans for their vehicles' advertising needs in case something happens unexpectedly.
Tips for Designing Your Vehicle Wrap
When designing your vehicle wrap, it's important to focus on your brand messaging. Whether a small business or a large corporation, it's vital to have an easily-identifiable brand and clear message that people can draw from. A call to action is also critical in any marketing strategy—your car wrap should be able to convince potential customers of their need for whatever product or service you offer.
While this may sound simple enough at first glance, many factors go into creating a successful vehicle wrap design: color schemes, placement of copy and imagery, font styles, and sizes. All of these elements must work together seamlessly for the customer experience with your company's products or services on the road to be as memorable as possible.
 Find out more about vehicle wraps Palm Harbor FL!
If you're looking for high-quality vehicle wraps in Palm Harbor, FL, look no further than B2B Signs! We are a B2B sign resource creating the best quality graphics for our client's businesses. From vehicle wraps to boat graphics and everything in between, we are your one-stop shop for all your branding needs. We understand that first impressions are important, and we go above and beyond to ensure that your business makes a lasting impression. Call us today to learn more about our services and how we can help you take your business to the next level!
Conclusion
To conclude, vehicle wraps are an extremely effective marketing strategy, especially for Palm Harbor, FL, businesses. Not only do they help to generate brand awareness and build name recognition, but they can also be customized to target specific audiences. In addition, vehicle wraps are a relatively inexpensive way to advertise, offering a wide range of benefits that make them well worth the investment.
If you're looking for a B2B sign resource to help you take your marketing to the next level, look no further than JL Sign Company. We specialize in custom vehicle wraps and can work with you to create a design that perfectly represents your brand. Contact us today to learn more about how we can help you achieve your marketing goals.
Remember that your vehicle wrap is an investment in your business and should be designed to reflect your brand. Don't be afraid to ask designers questions or request changes that you think will improve the design. A great design process will result in a high-quality wrap that will be sure to impress customers and help boost sales!
Contact B2B Sign Resource and get the best quality graphics for your vehicle, don't miss out on this highly converting strategy. Call us today, and get your estimate!
Let Us Help You Stand Out From The Rest!
Share your project with us and one of our team members will contact you with the right solution.

As a specialized writer in the field of car wraps and graphics, I have a passion for creating high-quality content that informs and inspires those in the automotive industry. Whether you're a car enthusiast or a business owner looking to promote your brand, my articles and blogs are tailored to educate and engage, while also showcasing the latest trends and innovations in the car wrapping industry.