Boat Graphics Design is a Highly Converting Strategy in Clearwater, FL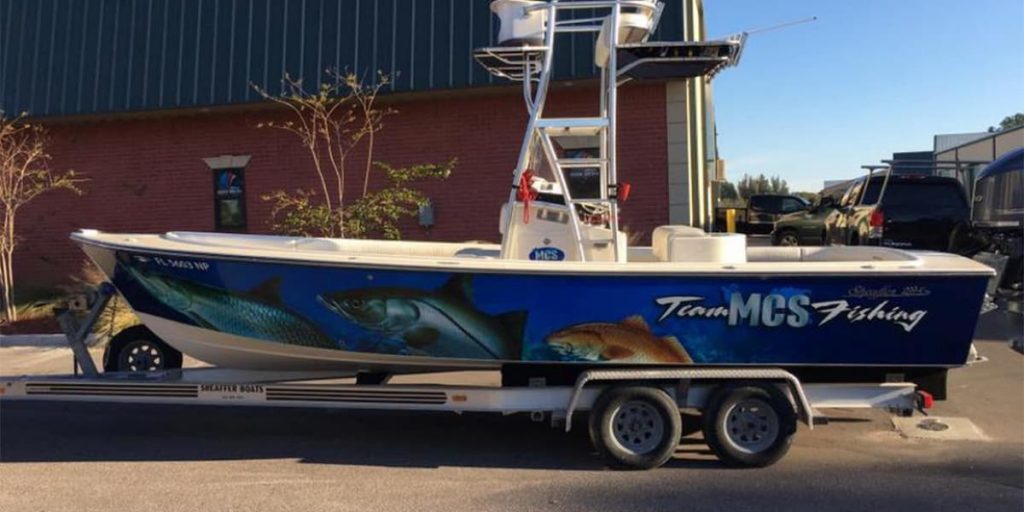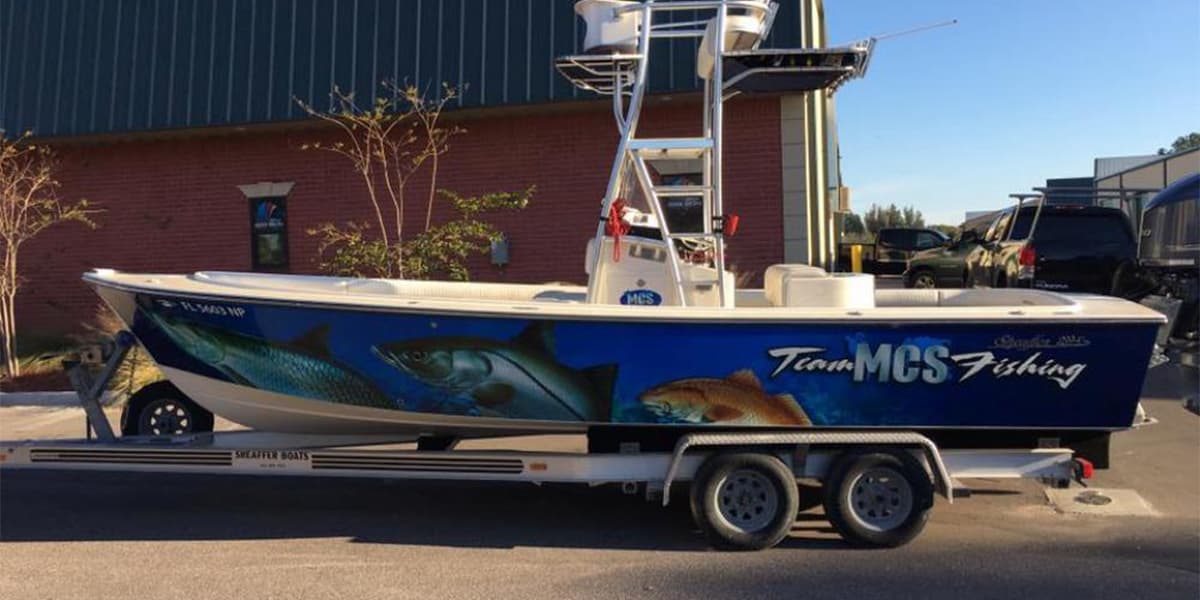 Boat graphics are great for getting your brand noticed on the water. There are many different ways to customize your boat, and the right design can help you stand out from the crowd. Boat graphics can be used for everything from simple logo designs to full-blown vehicle branding. Boat graphics are a great option if you're looking to make a splash with your marketing. B2B Sign Resource, is a vehicle graphics company in Clearwater, FL. We4 can help you create the perfect design for your business. We will make sure to make the best use of your advertising budget.
Boat branding is a highly converting marketing strategy that targets boat owners and buyers worldwide. You can reach your potential customers on a deeper level through effective imagery, copywriting, and compelling call-to-action. This will enable you to build an authentic brand identity that resonates with people in your industry with similar interests.
Boat branding, a highly converting strategy
Boat graphics are an excellent way to turn your vessel into a moving billboard and can be a highly effective marketing tool. Boat branding can help you to reach a wider audience and promote your business or service in a unique and eye-catching way. Boat graphics can also be used to show support for a cause or charity or simply make your boat stand out from the crowd.
Whatever your reason for wanting boat graphics, the Boat Graphics Designs in Clearwater, FL. Our team can help you create stunning and impactful designs that will get noticed. We specialize in creating custom boat graphics that are designed to meet your specific needs and requirements. We can work with you to create visually appealing designs that reflect your brand identity.
B2B Sign Resources is Clearwater, FL's leading boat graphics and designs provider. We understand the unique challenges of advertising on boats and have the experience and expertise to help you overcome them.
Whether you're looking for a simple boat wrap or a more complex boat graphic design, we can help. We also offer a wide range of vehicle branding solutions, so you can make sure your boat stands out from the competition. Contact us today to learn more about our boat advertising solutions.
It's about creating an image that defines who you are and what makes you unique, so people will remember it and come back again in the future.
First Impressions Are Essential In Business. Get A Proper Design And Graphics For Your Company!
 Advantages of vehicle branding
Boat graphics designs Clearwater FL Boat enthusiasts frequently spend a great deal of money on their vessels, sometimes even exceeding the value of their homes. Protecting this investment is essential, but so is showing it off to the world. Boat owners who are looking for ways to do both may want to consider vehicle branding. Boat graphics design Clearwater, FL.
This type of marketing involves wrapping a boat in an advertisement or adding decals that promote a business or product. Not only does this help to protect the boat from sun and salt damage, but it also allows the owner to generate income by renting out advertising space. In addition, vehicle branding can effectively raise awareness for a cause or spread a message. Boat owners who are looking to make a positive impact on their community may want to consider using their vessel as a floating billboard.
Boat branding is a highly converting strategy. It's an effective way to gain new clients, and it's cost-effective too. Your boat will be seen by thousands of people every day as you drive down the road.
With boat advertising, you can increase your brand exposure and create awareness for your business in a more affordable way than other forms of advertising like billboards or TV commercials.
The importance of high-quality graphics
High-quality graphics are important for businesses in a number of ways. First, they can help to create a professional image for the company. This is especially important for businesses that rely on face-to-face interactions with customers, such as retailers and service providers.
Marketing is the process of communicating the value of your boat to customers. It's a highly converting strategy that can be used to boost sales and keep them coming in over time. Here are three things you should know about marketing:
Marketing is important because it lets people know what you have to offer. It helps them see why they should buy from you, instead of someone else.
Marketing takes time. You won't get results overnight—marketing efforts take months or even years to start paying off. The sooner you start marketing your company, the faster those efforts will pay off!
Marketing is effective when done correctly: good branding can help increase profits by 15% or more!
Boat graphics designs in Clearwater, FL, can also play an important role in marketing and advertising. vehicle branding, for example, can help to generate interest in a company's products or services. And well-designed marketing materials can generate leads and sales. In short, high-quality graphics are essential for businesses that want to succeed.
Boat graphics are a form of vehicle branding and marketing. They can be used to promote your business, generate leads, or simply get your name out there. Boat graphics can be an effective marketing tool because they are highly visible and eye-catching. These graphics can also be customized to fit your specific marketing goals. For example, you can choose to have your contact information printed on the boat graphics or opt for a more general design that promotes your brand. This affordable way to market your business can be a great addition to your overall marketing strategy.
Conclusion
Boat branding is a highly converting strategy with many advantages. It can be used to increase the awareness of your brand and attract more customers, and build a positive image for your company's products or services. Contact 2B2 Sign Resource today to learn more about how we can help you! Get started today, and get your estimate!
Let Us Help You Stand Out From The Rest!
Share your project with us and one of our team members will contact you with the right solution.

As a specialized writer in the field of car wraps and graphics, I have a passion for creating high-quality content that informs and inspires those in the automotive industry. Whether you're a car enthusiast or a business owner looking to promote your brand, my articles and blogs are tailored to educate and engage, while also showcasing the latest trends and innovations in the car wrapping industry.